I came by these images via a NASA employee who is related to an acquaintance of my wife (got that?). Although I do not have the particulars of how they came to be taken or by whom, I've decided to post them because they are just too cool!
The NASA employee indicated that they are likely pubic domain due to the fact that NASA is a government agency. If this is not the case I will gladly remove them if legally notified to do so. I would love to be able to properly credit these images.
This batch is from the final Atlantis mission in May. They were taken from one of the f-15s patrolling the skies over KSC.
Enjoy!
UPDATE: Here we go. I found one of these images on Discovery. I assume the same credit applies to all. 😉
Lt. Col. Gabriel Green and Capt. Zachary Bartoe patrol the airspace in an F-15E Strike Eagle as the Space Shuttle Atlantis launches May 14, 2010, at Kennedy Space Center, Fla. Colonel Green is the 333rd Fighter Squadron commander and Captain Bartoe is a 333rd FS weapons system officer. Both aircrew members are assigned to Seymour Johnson Air Force Base, N.C. (U.S. Air Force photo/Capt. John Peltier)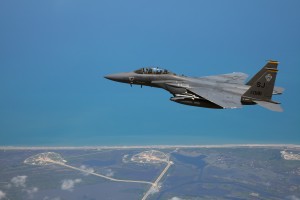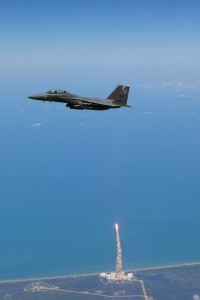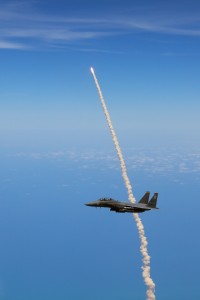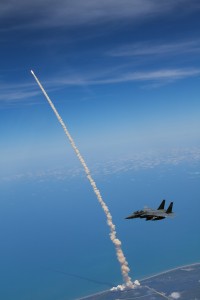 There is a chance I'll be getting more so tune in again soon!