I think I'm finally getting the Meade Lunar Planetary Imager (LPI) down. This morning the temperature was in the mid 40s F. I got the scope outside about midnight and let it equalize for about an hour. I also uncapped the LPI and put it out there as well… hey the cooler the better with CCDs right? There were some wispy high cirrus clouds but it wasn't enough to obscure the Moon at any time so I decided to go for it anyway.
Each of these Moon stacks is under 20 frames (the one on the right is 3 I believe) down from about 200 frames each. There was a lot of atmospheric turbulence as usual but I think I got some decent results.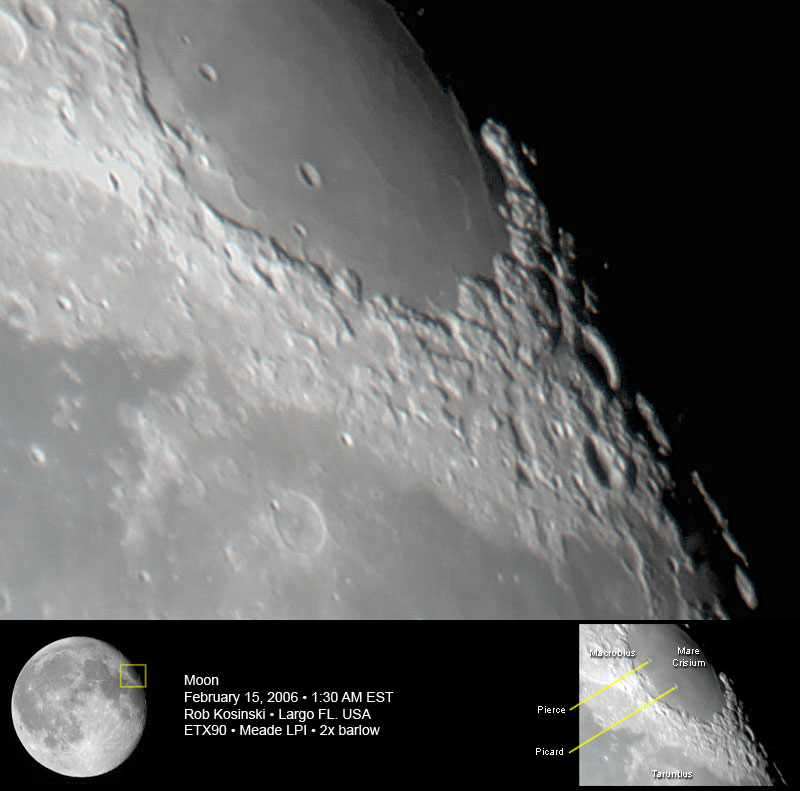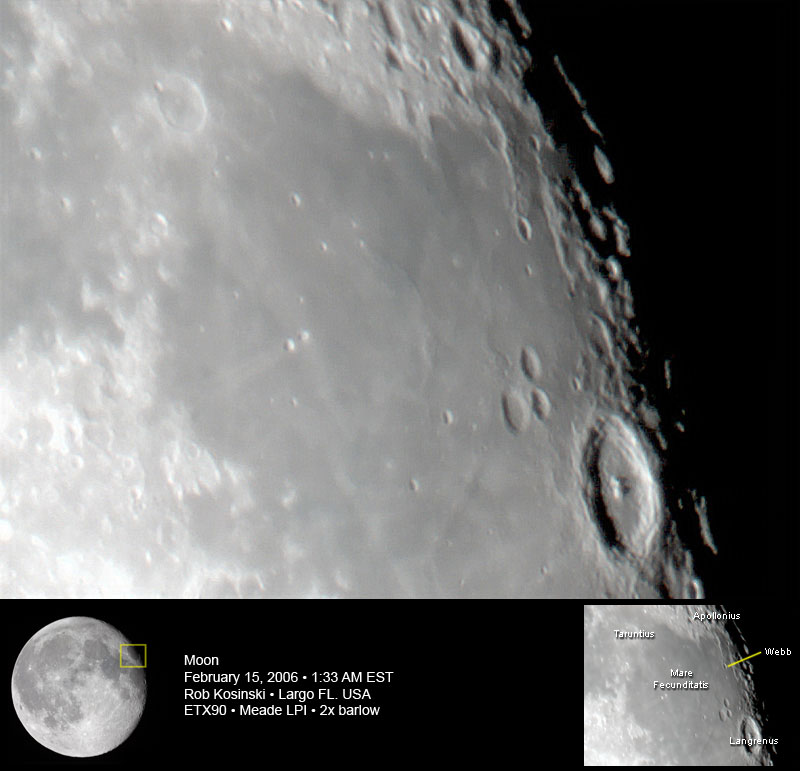 Before switching to the Canon EOS 300D I did about a dozen runs with the LPI on Saturn and achieved what I think is my best shot yet of the ringed planet with the LPI.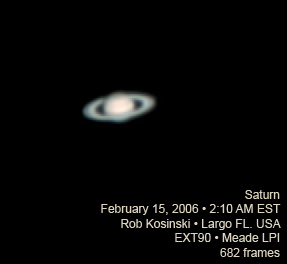 I tried to get Saturn with the 2x barlow attached as well but it just wasn't happening so I gave up after about 15 minutes. I was cold, tired and lacking in patience at this point.
I attached the 300D and at prime focus for what has become my requisite Moon portrait.