I received this email with a request to help spread the word. Sounds interesting!
This will be one of the better years for Perseids; the moon, which often interferes with the Perseids, will not be a problem this year. So I'm putting together something that's never been done before: a spatial analysis of the Perseid meteor stream. We've had plenty of temporal analyses, but nobody has ever been able to get data over a wide area — because observations have always been localized to single observers. But what if we had hundreds or thousands of people all over North America and Europe observing Perseids and somebody collected and collated all their observations? This is crowd-sourcing applied to meteor astronomy. I've been working for some time on putting together just such a scheme. I've got a cute little Java applet that you can use on your laptop to record the times of fall of meteors you see, the spherical trig for analyzing the geometry (oh my aching head!) and a statistical scheme that I *think* will reveal the spatial patterns we're most likely to see — IF such patterns exist. I've also got some web pages describing the whole shebang.

Chris Crawford
I came by these images via a NASA employee who is related to an acquaintance of my wife (got that?). Although I do not have the particulars of how they came to be taken or by whom, I've decided to post them because they are just too cool!
The NASA employee indicated that they are likely pubic domain due to the fact that NASA is a government agency. If this is not the case I will gladly remove them if legally notified to do so. I would love to be able to properly credit these images.
This batch is from the final Atlantis mission in May. They were taken from one of the f-15s patrolling the skies over KSC.
Enjoy!
UPDATE: Here we go. I found one of these images on Discovery. I assume the same credit applies to all. 😉
Lt. Col. Gabriel Green and Capt. Zachary Bartoe patrol the airspace in an F-15E Strike Eagle as the Space Shuttle Atlantis launches May 14, 2010, at Kennedy Space Center, Fla. Colonel Green is the 333rd Fighter Squadron commander and Captain Bartoe is a 333rd FS weapons system officer. Both aircrew members are assigned to Seymour Johnson Air Force Base, N.C. (U.S. Air Force photo/Capt. John Peltier)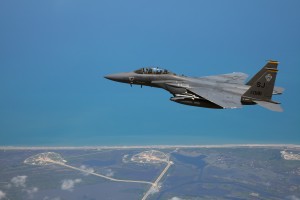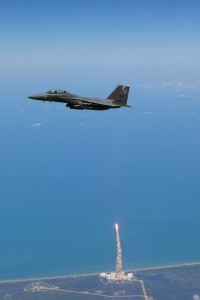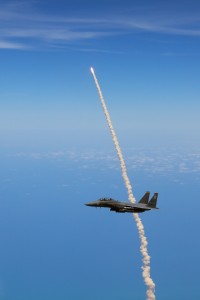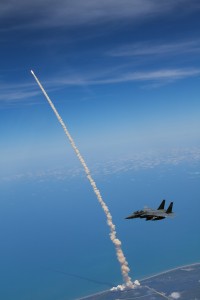 There is a chance I'll be getting more so tune in again soon!
NASA has waved off the first landing opportunity of space shuttle Discovery because of weather.
The next landing opportunity at Kennedy Space Center in Florida is at 10:23 a.m. ET
via CNN
UPDATE:
The space shuttle Discovery will not land today. The last landing attempt for Kennedy will take place tomorrow at 7:34 a.m, then it's on to plan B – Edwards Air Force Base in California.
UPDATE: She's home!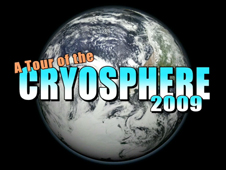 I found this video over at NASA this morning. It's called the 2009 Tour of the Cryosphere. Produced by the Goddard Space Flight Center, it combines the satellite imagery with computer animation to take the viewer on a brief tour of our planet's frozen regions –- the cryosphere.
"The Tour of the Cryosphere 2009" combines satellite imagery and state-of-the-art computer animation software to create a fact-filled and visually stunning tour that shows viewers the icy reaches of Antarctica, the glacier-pocked regions along the Andes Mountains, the winter snows of the American West, the drifting expanse of polar sea ice, and the shrinking Jakobshavn glacier in Greenland.
— NASA
The video is in .ASX format which leaves Mac users in the dark so I've re-encoded and mirrored it here. It's a nice piece.